For anybody trying to start, grow, or reinvent their firm, business coaches can offer unique insights and critical advice that you wouldn't get elsewhere. From coaching and mentoring to helping you develop a sound strategy, coaches can pass on a heap of benefits.
If you don't know where to start, or you are unsure what you are missing in your struggling profit margins, a business coach can offer a new set of experienced eyes. Even better, you don't have to look too far. You'll find some of the best business coaches in Brisbane!
If you need help identifying issues within your operations or creating an actionable plan, Brisbane business coaches may have the guidance you need. We've created this handy guide for you.
Donna Stone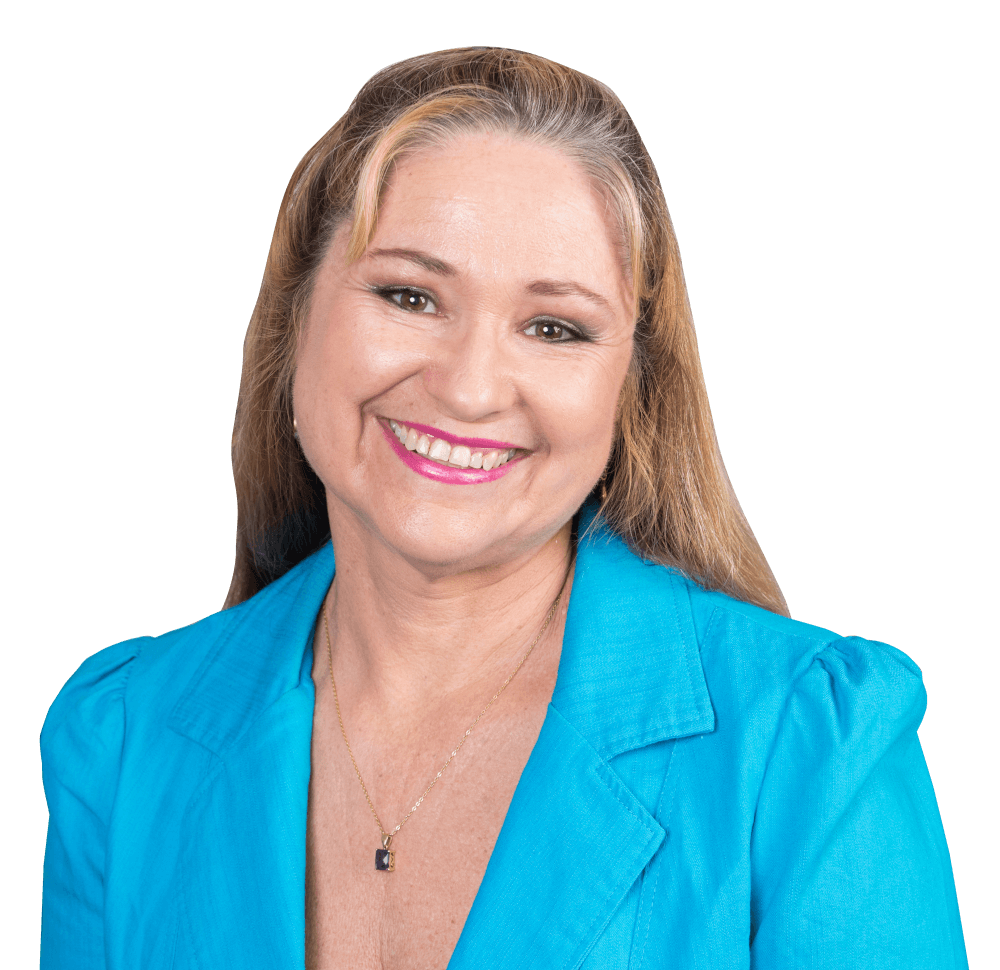 Donna Stone is results-focused and passionate about helping you achieve your goals as effectively and efficiently as possible. She draws on more than 30 years of experience in business, so she has seen just about everything there is to see. She's perfectly placed to — as she puts in — 'do what needs to get done'.
Donna's approach is all-round and comprehensive. She intends to both guide and motivate you so that you can achieve your own goals on your terms. But when needs to, she can be hands-on and get to work with you.
Her mentoring and coaching has three primary strands: Business Growth & Development Coaching, New Business Start-up Coaching, and as a Mentor & Business Trainer.
In Business Growth & Development Coaching, she helps take your brand to the next level. This plan is ideal for those who are looking to reach those next levels of growth. This growth may mean different things to different people — it can represent increasing revenues and profits, or just making efficiency gains for your firm. Donna Stone is ready and able to help you grow your firm in either way.
New Business Start-up Coaching will look to take you from your idea right through to entering your market. Often, you don't know where to begin when starting a company, with so much to consider. Donna will challenge you to make sure you're accountable, and your idea stands up to scrutiny while providing the right people, products, and resources so your new business can thrive.
As a Mentor & Business Trainer, Donna also covers topics in leadership, networking, and management. She's worked with many corporate leaders and is well-placed to help you make the most out of your team. She can also help improve your time management and branding.
Find out more about Donna here.
Kerwin Rae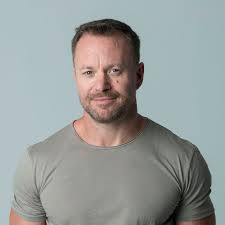 Amongst Brisbane business coaches, Kerwin Rae is undoubtedly one of a kind. His spiritual approach to life translates into his business coaching, too. He has a unique vision to help you with mindset strategies, planning and sales, and marketing strategy. Kerwin has a long record of working in Brisbane and helping its company owners.
Kerwin offers a three-pronged approach to coaching: Fast Growth Summit, Nail It And Scale It, and K2 Elite Mastermind Mentorship.
At the Fast Growth Summit, he outlines a strategic blueprint for growing your business quickly, in only a three-hour presentation. At the summit, he will describe how to increase your sales and revenue and explore social media marketing. Both elements are critical to growing your business in this day and age.
With Nail It And Scale It, you have the opportunity to participate in a three-day workshop. The seminar updates you on the newest strategies and practices for scaling your business. The event focuses on achieving precise results, and you should leave with a clear set of goals for both your professional and personal life.
K2 Elite Mastermind Mentorship is Kerwin's most exclusive offering, with enrollment by application only. The goal is to help entrepreneurs reach their peaks, and the mentorship has a specific focus on accountability to ensure you complete your goals.
If you are interested in learning more about Kerwin, click here to find out more.
Empower Business Solutions

Dr Greg Chapman is the head of Empower Business Solutions. He spent eight years working in the United Kingdom and the United States and returned to pass on his unique management and brand development experience to Australian firms. As a global leader, Chapman has a solid understanding of international best practises. He has more than a decade of experience passing that on here in Brisbane and elsewhere in Australia.
One of his key areas of expertise is advising couples and families who are either looking to get into business together or already running a firm together. He even wrote a book called, Married to the Business: Honey I Love You but Our Business Sucks! The book offers business wisdom balanced with a refreshing take on how couples can jointly and successfully run a company.
Besides that book, he's written a further two, which reflects the breadth of his expertise.
Dr Greg's expertise offers a leveraged, integrated online strategy, but he coaches for and on a much broader profile. He has developed sound tools, resources, and business coaching insights for:
Architects and Building Designers
Engineering & Other Technology Consultants
Couples in Business Together
He has created a 7-Step Success Program that coaches you through everything from profitability analysis through to the management processes.
If you think Empower Business Solutions could be for you, check Dr Greg Chapman here.
Jean-Marc Barbeau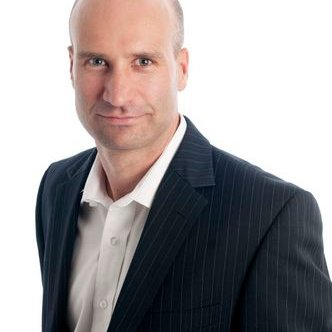 Jean-Marc Barbeau leads coaching through Better Business Freedom.
A qualified Chartered Account and NLP Master coach, Jean-Marc's experience encompasses small businesses and the corporate world. As a business coach, the keys to his mentoring include creating a strong roadmap and strategy and a solid framework for you to build your brand. His philosophy is that your company should enable your freedom rather than restrict it, so it aims to help clients identify changes that will put them back in control.
His key programs include Freedom Strategy Session, a Freedom Boardroom program, and Freedom Mastery Program:
His Freedom Strategy Session helps to give you clarity and focus over what you are doing, so you can move forward quickly.
The Freedom Boardroom Program offers planning days for business owners, including one-on-one coaching sessions and project tracking.
The Freedom Mastery Program provides unlimited individual coaching, training, and accountability monitoring as part of an intensive program to streamline your path to success.
Click here to find out more about Jean-Marc Barbeau.
Tristan Wright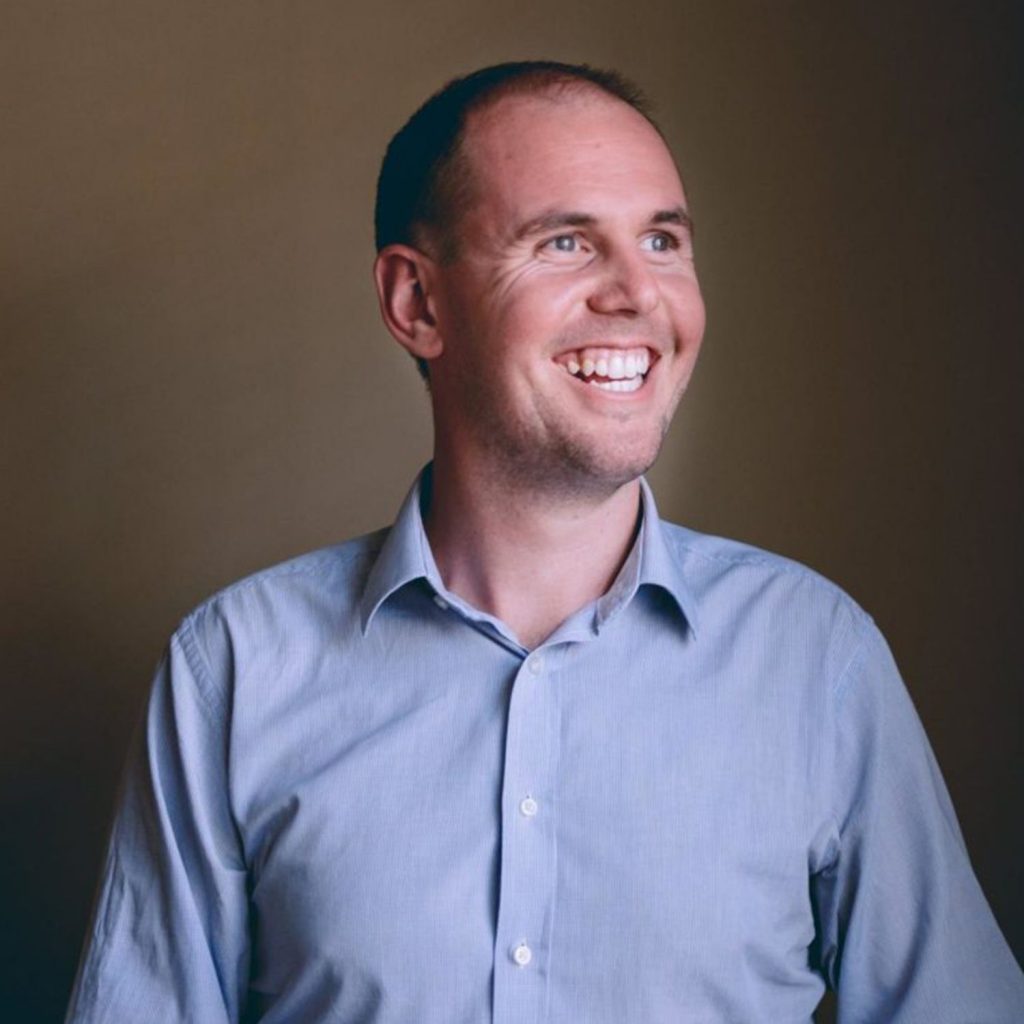 Tristan Wright is the founder and CEO of Evolve to Grow, a business coaching company. He refers to himself as the original Business Sherpa, which reflects how he sees his role: to facilitate your trip to your ultimate objective, rather than do it for you. With his personal story as context, he is keen to enable you to grow on your terms.
Evolve to Grow will help you think out complicated issues, find blind spots, and make the most of new opportunities. Often, the skills that Tristan will help you with are soft skills you might have overlooked while running your venture.
Tristan likes to emphasise a focus on what you can control, and he takes a structured approach to coaching:
The team begins by clarifying your vision, so you know exactly where you want to be, and what you stand for as a brand.
They will then work with you to build a business plan and collect market data to inform your decision-making.
From there, Evolve to Grow will help you formulate and implement your strategy.
The process finishes by evaluating your progress towards your goal and how you can maintain efficiency.
If this process sounds helpful for you, click here to contact Tristan.
John Flett
John Flett leads Scope Business Coaching. John and the team like to differentiate themselves from many others. Rather than providing set tools for success that you can plug into your operations, Scope will design a customised approach that meets your firm's needs.
Scope's coaching method takes in all elements of your business, including your personal and company goals and aspirations. As John sees it, success requires considering the whole picture. Unless you see the bigger picture, you won't have a chance of reaching your true potential.
The Scope training rests upon five fundamental values:
Focus
Understanding
Passion
Strength
Intuition
These values aim to create an open environment where clients can build trust and rapport with their coaching team.
Scope recognises that fostering passion is key to maximising your true potential, which is what will drive you on during challenging moments. John's team will coach and advise you on your terms, rather than trying to imprint a one-size-fits-all policy on your business. With this coaching, you can find a resolution to your company's unique problems and goals.
If you choose to go with Scope, you can find out more about it here.
Carolyn Ryder
At Business In Bloom, Carolyn Ryder coaches for small business success. Carolyn and her team can guide you through starting a business, expanding your team — and the many challenges that go with it — and general problem-solving.
To do this, Business in Bloom offers potential clients two options: A Small Business Strategy Session and its 3-Month Small Business Coaching Package.
The Small Business Strategy Session is a 90-minute coaching session designed to work through the challenges you are facing and provide clarity on your next steps forward. The coaches will follow up with you later to check how you are getting on and sort any hurdles.
3-Month Small Business Coaching Package is much more comprehensive. It includes one 90-minute session per month, follow-up phone calls a week after each session, and a growth plan for the next year.
If you like what you see, click here to find out more about Business In Bloom.
Paul Farmer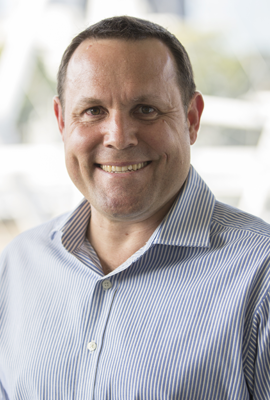 Paul Farmer is the business coach behind Mentoris Group. To get you where you want to go, Paul and his team will start you off with three questions:
What is it you are creating?
What is it you want?
Why does it matter to you?
For Mentoris, clarity and direction on the Why's of your brand are critical to a successful strategy and achieving your goals.
Key strengths at Paul Farmer's Mentoris group include Business Strategy, Building Leaders, and Group Workshops:
Business Strategy sessions help you get clarity on what you want from the first year of your venture and how you are going to get there. They work for companies of any size, large or small, which is excellent if you are a small business that also aspires to be much bigger.
Building Leaders helps leaders get the most out of their teams. You'll focus on strategy, current management challenges, and what outcomes you desire. You learn how to implement accountability tracking to maintain momentum and receive ongoing support to track your progress.
Group Workshops bring more of your team into the process so that they know what your business and strategy needs to achieve growth and efficiency gains. It enables everyone in the group to contribute and participate in the plan and communicate essential information to different stakeholders in your team.
You can find out more about Paul Farmer and Mentoris here.
Wayne Griffiths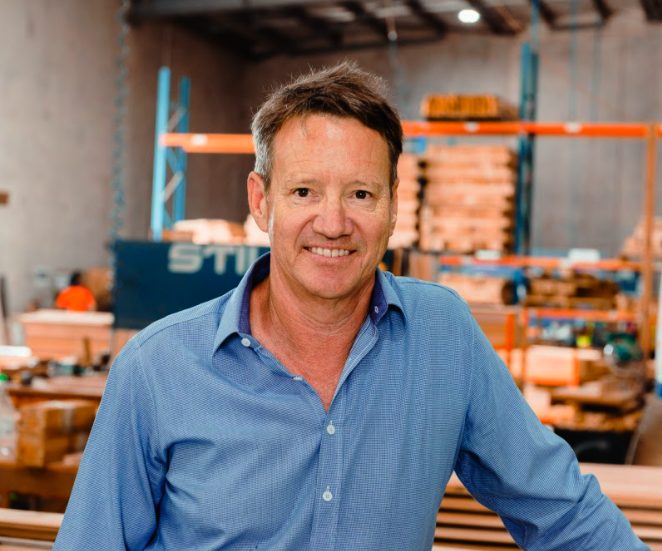 Wayne Griffiths leads Raffino, a business coaching and consulting firm working with family businesses and manufacturers. Raffino aims to help manufacturers with three key areas: accelerating their growth rate, becoming more efficient, and becoming far more profitable.
Wayne will help you with accelerating growth by minimising all the stress and difficulties that come with it. His help will aid you in growing strategically to reduce complications and minimise growing pains. Also, their coaching includes work on improving profit margins as you grow.
Raffino will draw on deep experience in manufacturing to help you run your business more efficiently. The focus here is on how to achieve greater capital absorption and enhance your asset utilisation.
And, finally, Raffino will also explore untapped profit opportunities. The latter will involve work to understand better and deploy financial data, as well as designing profit-making initiatives.
Find out more about Wayne and Raffino here.
Faye & Rob Caughey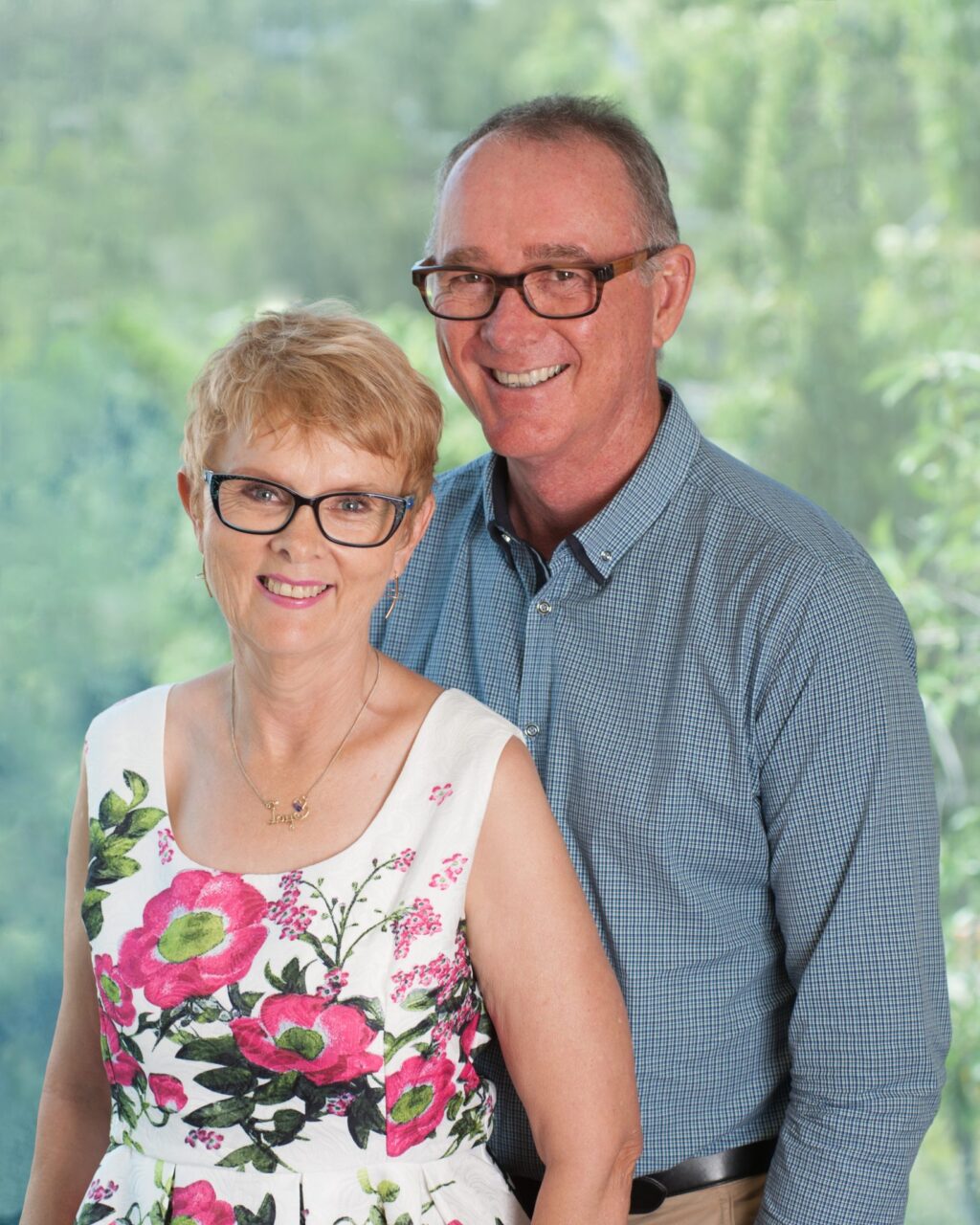 Faye and Rob Caughey founded Kaibizzen as a coaching practice for performance-focused business owners. And for this, they employ their two specially designed programs: The PPP Method and Married In Business.
The PPP Method aims to marry personal growth and professional growth so that you can achieve a high-performing business and satisfaction in your life. They do this by focusing on priorities, people, and priorities. With this method, you can feel relaxed enough to let your business effectively run itself by clarifying these three Ps.
Married In Business is, as you'd probably guess, aimed at those who are running their firms with their spouse, The couple will coach you to find out what drives each of you individually and to get you each on the same page again.
If either of these programs interests you, you can look further here.
Final Thoughts
There are many times when running a business when you don't know where to turn. You know there is a problem, or that you need an answer, but you don't know how to get what you need. Brisbane business coaches can make the difference you need to start, grow, or evolve your company.
Take a look at this list today for the best business coaches in Brisbane, so you can start moving your company forward tomorrow.